The Automatic DJ is incredibly convenient and flexible. When the wish list happens to be empty, it's its turn. At the beginning of a party it plays adequate starters, and when no-one feels to wish a song, it instantly takes over.
Matches the mood of the party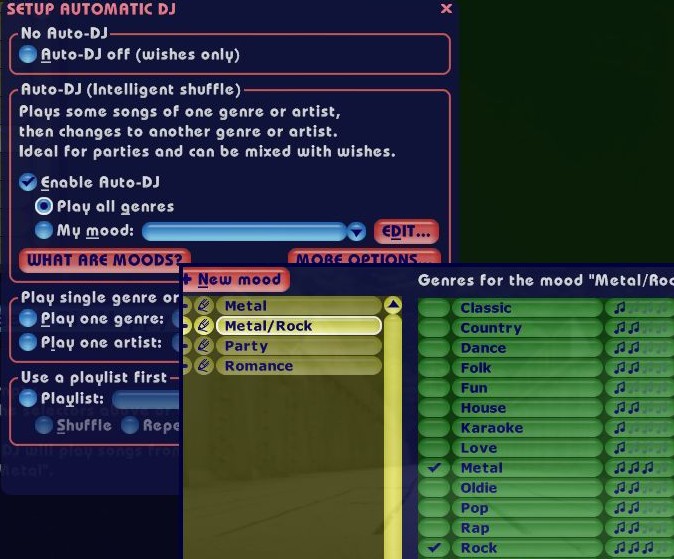 Thereby, it takes care that the music fits the last wishes. It takes a look at the last genre and continues to play it. For example, a rock song is followed by another rock song.
After a few songs of a kind it changes the genre, so the party can evolve. Of course only until the next wish, as your guests and you always come first.
Easy to use, very flexible to configure
But the automatic DJ can do more than playing genre after genre. You can teach him a playlist or limit him to one artist or genre.
You can tell him to favor songs your guests have wished most, and if you give all your songs a rating, the automatic DJ knows wish songs to play more often, and which ones to skip.
If you like, you can furthermore set up that only some of the genres come into question, e.g. Pop, Rock, and Dance. The automatic DJ then changes between the genres, always a few songs of one genre, then a few of another.
Try it yourself or read more?
Like to try Juke That now? You can download it here.
Or continue reading, now I'll tell you how you tinker your own Karaoke songs.