Instead of browsing the library, guests may also just type the name of a song or artists on the keyboard. They don't need to type the whole name, a couple of letters is enough.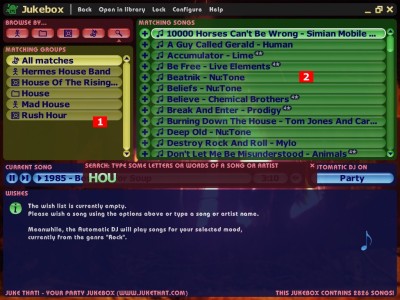 On each key press, the left area 1 shows a list of matching artist names, and the right area 2 shows the songs where the artist or song name matches. You can use the right area to wish songs as normal.
The fastest way to find a song is to type two or three word starts, like "Off Mil" to search for "Offspring - Million Miles Away". All word starts entered in the search field, separated by space, must be found in the songs to be a match.